Transfer Files to Diversified Property Specialists, Inc. Via FTP
Welcome to the DPS File Transfer Section
Please click the link below to retrieve or submit files to the Diversified Property Specialists FTP server. Please be patient while the browser accesses the FTP server:

Click Here to access the DPS FTP site

Short for File Transfer Protocol, the protocol for exchanging files over the Internet. FTP works in the same way as HTTP for transferring Web pages from a server to a user's browser and SMTP for transferring electronic mail across the Internet in that, like these technologies, FTP uses the Internet's TCP/IP protocols to enable data transfer. FTP is most commonly used to download a file from a server using the Internet or to upload a file to a server (e.g., uploading a Web page file to a server).

If you are having trouble with the FTP process, please contact us at 321-268-9003.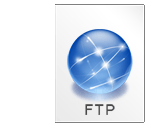 Our Solutions
Residential Appraisals

DPS Appraisers has your residential appraisal covered. Click below to order one today...

Click Here >>

Commercial Appraisals

Need a commercial appraiser? Click below to order one from our in house M.A.I....

Click Here >>

Expert witness work

We've represented clients in major landmark cases and we can represent you as well...

Click Here >>