Commercial Real Estate News 7/23/09
With $210M Fund, Marcus Capital is the Latest Firm to Seek Investment Bargains...
Looking to take advantage of the current bargains to be had in the investment market, Boston-based real estate investment firm Marcus Partners has closed Marcus Capital Partners Fund I with $210 million in capital commitments. The fund will cast a wide net, pursuing diversified investments including office, bio-medical, medical office and light industrial properties.

The fund will be focused on major metropolitan areas primarily east of the Mississippi River. Leveraging the existing capital commitments, the fund is looking to invest $400 million into value-oriented real estate or related assets.

The fund's target individual deal size ranges from $10 million to $130 million. It will focus its efforts on acquiring assets at discounts to replacement cost and normalized value, recapitalization of distressed or overleveraged owners, taking advantage of pending loan maturities and defaults, acquiring distressed debt and investing in select capital-constrained situations. Marcus Partners investors are primarily institutions, family offices, as well as high-net-worth individuals.

Marcus Partners joins a spate of other investment funds closing in recent months looking to capitalize on lower pricing in the investment market. On June 30, Commercial Property News (CPN) reported that the Blackstone Group completed the final closing of Blackstone Real Estate Partners Europe III, with a total of approximately $4.3 billion in equity capital commitments.

And in late April, private real estate investment firm Rockwood Capital L.L.C. closed an investment fund with some $964 million in capital commitments. The value-added fund, dubbed Rockwood Capital Real Estate Partners Fund VIII, plans to invest primarily in hotel, retail, office and residential properties in the United States.

Earlier in the spring,CPNreported that apartment complex developer AvalonBay Communities Inc. closed a $400 million investment fund, $125 million of which was funded by the firm itself, with the remainder coming from institutional investors. With leverage, the fund can make up to about $1.1 billion in investments, most of which will be on properties in high barrier-to-entry markets in the Northeast, mid-Atlantic, Midwest and West Coast, the firm said. And on April 9,CPN reported that Wrightwood Capital closed a $243 million fund. The company's High Yield Partners II Fund will be invested in recapitalizations, acquisitions and selected new development projects.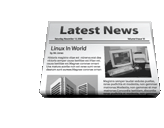 Our Solutions
Residential Appraisals

DPS Appraisers has your residential appraisal covered. Click below to order one today...

Click Here >>

Commercial Appraisals

Need a commercial appraiser? Click below to order one from our in house M.A.I....

Click Here >>

Expert witness work

We've represented clients in major landmark cases and we can represent you as well...

Click Here >>