Commercial Real Estate News 7/23/09
Fed Paying Attention to Commercial Real Estate Time Bomb...
Federal Reserve Chairman Ben Bernanke, wrapping up two days of testimony to Congress on Wednesday, talked about a number of weighty economic issues, including concerns about commercial real estate. The ticking time bomb analogy didn't come up--pundits talk that way, not central bankers--but the commercial real estate debt problem nevertheless got a fair amount of attention.

"We will certainly be monitoring the situation," the chairman said about commercial real estate debt. Moreover, he added, it could be that the government will need to take "fiscal" measures to help the market. Code for bailout? Central bankers don't use that word either, and he actually said he was thinking of more mechanisms like TALF.

"In the last two days, it's become apparent to the public that members of Congress are aware of the depth and scope of this problem," Jeffrey DeBoer, chief executive officer of the Real Estate Roundtable, spoke regarding the hearings in which Bernanke participated.

"Congress also understands the risk that commercial real estate problems pose to the economic recovery overall," he continued. "Chairman Bernanke's responses to Congress indicate that the Federal Reserve has the problem at the very top of its watchlist, so to speak."

Commercial real estate debt, then, is now the elephant in the room that everyone's talking about (to switch analogies from that tired old time-bomb one). Government intervention is one thing, but it appears that the private sector is already doing what it can.

On Wednesday, Broadway Partners ceded control of a portfolio of 10 buildings that it bought in 2007 to Lehman Brothers Holdings Inc., from which it borrowed $459 million to buy the portfolio at bubble prices. Broadway will provide $26 million to a JV formed with Lehman as well, most of which will go to pay down bridge loans. On the whole, the settlement gets Broadway out of the fix it was in regarding the near-term debt (next three years) associated with the portfolio, which includes buildings in California, Virginia and Massachusetts.

More to come, however: SunTrust Banks Inc., U.S. Bancorp, Wells Fargo & Co. and KeyCorp each reported on Wednesday an increase in the number of their loans -- including a lot of real estate loans -- that have quit paying interest in the second quarter of 2009. Wells Fargo's nonperforming loans, for instance, were up 45 percent in 2Q09.

Wall Street seemed more nervous than in recent weeks, with the Dow Jones Industrial Average posting a loss of 34.68 points, or 0.39 percent, and the S&P down a scant 0.05 percent. The Nasdaq, by contrast, was up 0.53 percent, led by Apple.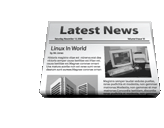 Our Solutions
Residential Appraisals

DPS Appraisers has your residential appraisal covered. Click below to order one today...

Click Here >>

Commercial Appraisals

Need a commercial appraiser? Click below to order one from our in house M.A.I....

Click Here >>

Expert witness work

We've represented clients in major landmark cases and we can represent you as well...

Click Here >>